Nissan Commercial Vehicles for Businesses
Did you know that at Fred Martin Nissan, we offer commercial drivers a range of professional, reliable, and affordable vehicles? We're a well-respected Nissan dealership in Akron, OH, and we want nothing more than to set you up for success. If your HVAC company or catering business could use a dependable set of wheels for the daily grind, visit us today at 3388 South Arlington Rd.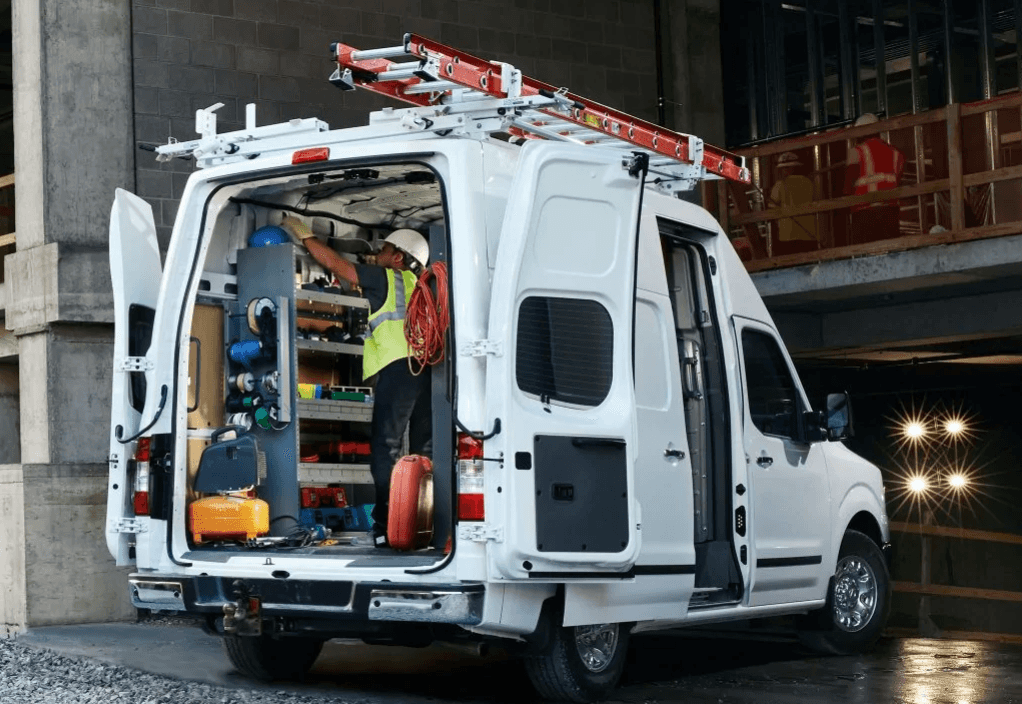 Nissan Commercial Vans
Our commercial vans are perfect for busy workers who need to haul equipment on a daily basis or work on the go, and we have options to suit nearly every budget. The Nissan NV Cargo is exceptional when it comes to flexibility and customization. The NV Cargo offers High Roof and Standard Roof versions to accommodate varying needs, along with wear- and spill-resistant seats and a fold-down front passenger seat. This Nissan van for sale near Canton, OH can tow up to 6,990 lb and carry a maximum 500 lb on the roof. There are three series models offered: NV 1500, NV 2500, and NV 3500.
If your job requires you to transport passengers, whether you work for a school or church, consider the Nissan NV Passenger. This passenger van can seat up to 12 people when properly equipped, and it offers 324 different seating configurations—a class-leading rating. Conveniences abound in the cabin, including floor heater vents in every row, multiple power outlets, and rear climate controls. As a maximum, the Nissan NV Passenger boasts 218.9 cubic feet of cargo space with all rear seats flat.
Nissan Commercial Trucks
Whether you're hauling heavy equipment or hay, a Nissan truck could be the perfect work vehicle for your unique needs. The Nissan Frontier and Nissan Titan are the two pickup trucks that we have for sale at our OH Nissan dealership. The Frontier is a midsize truck capable of towing up to 6,720 lb and hauling a maximum 1,460 lb in the cargo bed. The Nissan Titan takes things up a notch with a maximum 9,380-lb towing capacity and 1,620-lb top payload capability. Both Nissan trucks offer similar amenities when it comes to in-car technology, safety, and cargo bed features.
Tax Deduction
Buying a commercial vehicle from our well-stocked car dealership is a great financial decision. Section 179 of the IRS tax code grants business owners the ability to deduct the purchase price of company equipment from your gross income when buying or leasing one of our commercial models. The Section 179 Deduction applies to all businesses who purchase, finance, or lease equipment during the 2018 tax year (who have spent less than $3,500,000).
Fred Martin Nissan
We are more than happy to set you and your team up with a test drive before you make a final decision; we understand that buying a commercial vehicle is a big investment for your business. If you have any questions, please don't hesitate to reach out! When you're ready, stop by our lot at 3388 South Arlington Rd. We love matching Akron, OH drivers with work vans and trucks that they can depend on for years and miles to come. Our commitment goes beyond simply selling you a great vehicle, however—we can also take care of your maintenance concerns and repairs right here in our Nissan service center.