Fred Martin Nissan a Car Gurus 2019 Top Rated Dealer!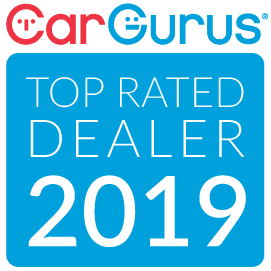 Fred Martin Nissan was recently named a 2019 Top Rated Dealer from CarGurus. CarGurus is an online automotive research and shopping website that assists users with comparing local listings for used and new cars. This year marks the 5th Annual CarGurus Top Rated Dealer Awards, which honor the best-reviewed dealerships for providing exceptional customer service. Fred Martin Nissan is part of this select group of top-performing dealers that commit to building a transparent shopping experience.
Only the best-reviewed dealerships (4.5+ stars with over 5 reviews and no fraudulent review activity) receive the CarGurus Top Rated Dealer award. CarGurus aims to deliver a superior, transparent user experience to auto shoppers. They also strive to recognize those dealers who share this commitment for excellence.
A 4.5+ star rating is a testament to our dealerships exceptional customer service and we aim to establish trust with current and potential customers. If you have an issue you'd like to discuss regarding a purchase or service experience, do not hesitate to contact us.  Call 330-644-8888 and ask to speak with Jeff Pennell, General Manager.