FAQ: Fred Martin Nissan
If you are looking for new or used Nissan models in Akron, OH, Fred Martin Nissan is the right place to visit. Before you're ready to jump in and test drive one of our vehicles, you might have some questions about what to expect during the process of buying or leasing a new car or bringing your car in for routine maintenance at our Nissan dealership. We have a top-tier customer service staff on hand to answer any other questions you might have that aren't listed here. Reach out to us anytime at (866) 621-3279.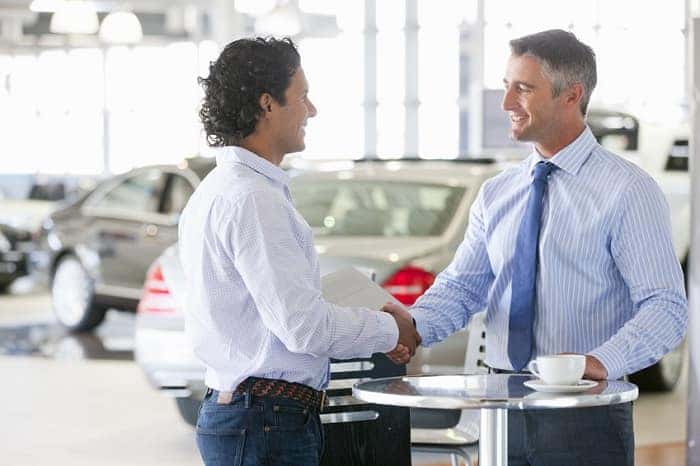 Our Inventory
Q: Should I buy my Nissan car new, used, or certified pre-owned?
A: There's no wrong answer here! Each way of buying your next Nissan vehicle has its own advantages, and whatever suits your situation best will be the right answer. When buying a new Nissan car, you'll get to pick all of the features and options on your wish list and have a virtually unlimited selection to choose from.
By shopping our certified used cars, you'll get to take advantage of virtually the same benefits in terms of a warranty, service, and more, at a reduced price on a car that's very gently used.
If you prefer to buy used cars, you can find some majorly discounted Nissan models in our inventory, and we are completely transparent about the vehicle's history, condition, and mileage, so you'll know exactly what you're getting before you buy.
Q: Why do I need to take a test drive before I buy?
A: Even though we're certain you'll love the Nissan model you buy, we want to make sure you're comfortable in it before bringing it home. A test drive is also a great opportunity for one of our Ohio Nissan dealers to walk you through all of the features in the car and answer any questions.
Parts and Service
Q: How important is it to use genuine Nissan parts?
A: Your Nissan vehicle was designed to certain specifications, so using only genuine Nissan parts will ensure the longest life and best performance from your car. You can find authentic, quality parts at our Nissan dealership near Streetsboro, OH.
Q: What are the recommended service intervals for my Nissan?
A: The technicians at our Nissan service center near Kent, OH will be able to advise you of the best service schedule to maintain the health of your car. Make an appointment online or by phone for a personalized recommendation.
General
Q: What are your hours?
A: All departments at our Nissan dealership near Canton, OH, are closed on Sunday.
Our sales hours start at 9:00 a.m. on most days, including Saturday, and our service and parts centers are open at 7:30 a.m. Monday through Friday and 8:00 am – 5:00 pm on Saturday.